Riportiamo l'articolo di Jon Hansen pubblicato su The Procurement Magazine "Procurement & Supply chain risk. Digitalizzazione e sostenibilità per superare la pandemia", anno 6 n. 4 Ottobre-Novembre-Dicembre 2020.
Right off the bat, the idea of the pandemic changing anything for the better may seem both ridiculous and perhaps even cruel. Let's face it; Covid-19 is an unprecedented generational event in which there has been the tragic loss of life on a global scale.
Add into the equation the significant impact on the economy, as well as social and educational disruption, and 2020 will be a year we will look forward to putting behind us. 
However, and despite the overwhelming negative consequences of this invisible enemy, the crisis has also opened up new paths of innovation while accelerating long-awaited and sometimes overdue breakthroughs.
For example, and as reported in one newspaper, while closing the door on zombie businesses and sunset industries, the pandemic has accelerated the emergence of the next generation of entrepreneurs. Ultimately this razing of the industry landscape is necessary to pave the way for economic growth and expansion. In other words, while destructive, the current situation is also disruptive as in "disruptive innovation."
From a procurement and a supply chain standpoint, the zombie policies, and practices with which we are most familiar (and more comfortable) are also giving way to more productive ways of thinking and doing.
This article will focus on the main areas in which positive disruption is reshaping our industry for the better.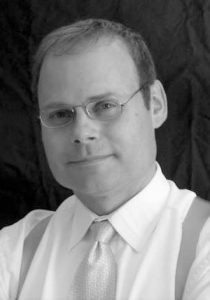 editor and lead writer for the Procurement Insights Blog
Remote Working
As a result of the social distancing and lockdown measures taken to limit the spread of Covid-19, the impact on our daily work lives is unmistakable. What isn't so obvious – at least initially, was the many benefits of working remotely.
While productivity concerns persist, a September 24th, 2020 Supply chain dive article asserts that our "remote" effectiveness and efficiency comes down to protecting "organizational influence and relevance." The specific areas to which the article refers involves "issues surrounding internal communication, supplier relationships and negotiation."
The question is this: do you need to be physically present to be an effective communicator? 
Depending on your position, how much of your time did you previously spend interacting with suppliers or internal stakeholders in-person? In most cases, the answer would be minimal.  
With intuitive technology and fast-at-home internet speed, you are likely to make a more deliberate effort to connect with key stakeholders and partners. In other words, moving from email to Zoom or Microsoft Teams will improve communication, not diminish it.
Given the results of a July survey and the fact that "only 4 percent of employees wanted "to return to the office full time," would support the above assessment.
Supply chain repatriation
Discussions regarding the consequences of putting all our supply eggs in a single basket – the single basket being a myopic focus on low-cost country sourcing from China are common. However, this criticism has not always been the case.
When the Sars pandemic hit China 20 years ago, the disruption of our global supply chains was minimal. The reason is that China was mostly "churning out low-cost goods like T-shirts and sneakers for customers around the world."
With the Covid crisis, the impact reaches much further into our everyday lives as China is now "a principal element of the global economy," and thereby disruptions present "a substantially more potent threat to fortunes."
The reason for this extended and profound impact is that China has "achieved dominance in more advanced and lucrative pursuits like smartphones, computers and auto parts." In other words, the country has evolved into "an essential part of the global supply chain, producing components needed by factories from Mexico to Malaysia."
As a result of the disruptive vulnerability, many European countries are starting to "rethink globalization as they struggle to provide their citizens with desperately needed goods." This "rethinking" includes a repatriation of supply chains, which while an easier said than done process, promises to restore a needed "balance" to sourcing strategies.
Technological Breakthroughs
Earlier, we talked about the technological breakthroughs than make remote working a viable alternative to being physically present in an office. 
When it comes to technology and the digital transformation of the supply chain, success continues to be an elusive quest.
An October 2019 Deloitte survey reported that "a large percentage of companies that have fully implemented these modern technologies are not actually satisfied with the results."
Source: Deloitte Global CPO Survey, 2019
There are reasons for the disappointing outcomes, some of which will come as a surprise to many.
One such revelation is the recognition that companies have not made the necessary investment in maximizing the use of existing tech assets. When we talk about maximizing these assets, we are referring to the fact that current technology is being utilized on a limited basis or encountering resistance from end-users.
What this means is that we are not dealing with a technology problem, but a people problem resulting from ineffective implementation processes and change management strategies.
Because the crisis has had an impact on cash flows and therefore is limiting investments in new solutions, organizations are revisiting their current tech portfolio to find ways to extract more value. The benefit of this undertaking is that it will cause internal stakeholders from procurement, IT, and finance to work together more closely to uncover the unrealized benefits of what they already have in place. In turn, this will not only deliver immediate results but lay the foundation for meaningful future collaborations and successes.
A Higher Profile
Many industry pundits are talking about how the pandemic as elevated procurement's profile to a whole new level.
Through the challenges of supply chain disruptions, we have seen how global supply chains touch all areas of our everyday lives. From the groceries being delivered to our homes during the lockdown, and the technology that enables us to maintain contact with one another, to the distribution of the vaccines that will free us from the grasps of Covid-19, none would be possible without procurement and a resilient supply chain. 
Perhaps it is this higher profile along with new and expanding expectations that is the most significant "positive" result for procurement as both a profession and business influencer.
Only time will tell if we are up to the task.